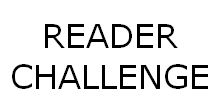 Ways to grow and retain your clients' trust were the focus of Richard L. Peterson's presentation to the CFA Institute's Wealth Management conference on March 22, 2013. One of the methods he mentioned was "writing or forwarding articles for clients' benefit," which his firm's research found was also associated with higher rates of business growth. This activity is even more important when market volatility strikes.
Peterson said that you should prepare things to say or written content to forward when market gyrations rattle your clients. List three things you'd use, he suggested.
I imagine that some of you don't have anything at hand. On the other hand, even the best-prepared wealth managers may be wish to learn from what their peers have prepared. These thoughts prompted me to write this challenge for my readers.
What's on YOUR list for easing client fears about volatility?
Let's start a conversation about this topic. Please use the "comments" area below to identify content that would be useful to share during volatile times. You can share something that you'd say, an article you like, or even mention one of Carl Richards' Behavior Gap sketches that you might use.
If you'd like to learn more about the overall wealth management conference, see my conference notes or the CFA Institute's social media highlights.
______________________________________________________________________
Receive a free e-book with client communications tips when you sign up for my free monthly newsletter.
Copyright 2013 by Susan B. Weiner
All rights reserved
This content may not be reposted without the author's written permission.